Contact Us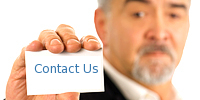 Contact our office for more information or to schedule an appointment.
Family Dentistry
The Perch,
Cross & Newgate Streets
P.O. Box 1421
St. John's,
Antigua & Barbuda.
Phone: 268- 462- 0058
Fax: 268- 462- 2777
Email: appts@FamilyDentistryComplete.com
Please fill out the contact form below and one of our associates will contact you shortly.