Implant Dentistry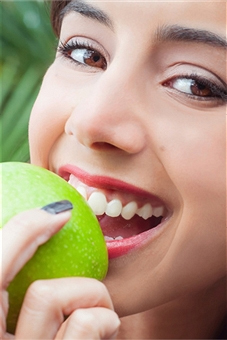 Contact Us
Family Dentistry
The Perch,
Cross & Newgate Streets
P.O. Box 1421
St. John's,
Antigua & Barbuda.
Phone: 268- 462- 0058
Fax: 268- 462- 2777
Email: appts@FamilyDentistryComplete.com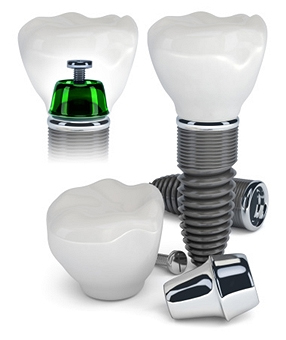 Dental implantation is becoming one of the most popular dental procedures today. Implant dentistry involves placing an artificial tooth root into one's jaw, which is used to hold a replacement tooth or tooth bridge. Dental implant proves to be an ideal solution when the patient has lost their tooth or teeth as a result of injury or periodontal ailments.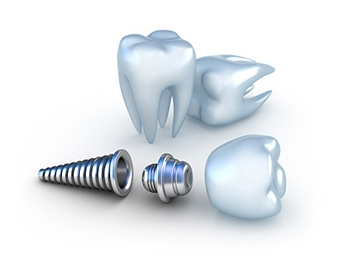 There are different types of dental implants namely Endosteal and Subperiosteal dental implants. The first type namely, the Endosteal implants is one of the most common types of implants. Here, all the screws, and cylinders are surgically placed into the jawbone. Endosteal implants are used when the patients have removable dentures or patients that have their bridges intact.
The second type of implant, Subperiosteal implant is used when the there is no option to use conventional dentures or when the bone height is very minimal. Here a metal framework is placed on the jawbone, which protrudes through the gum.
Not everyone may be the apt candidate for dental implants. Your dentist has to decide whether you are a suitable candidate for dental implant. Visit reputed dentists in your area like Dr. Maxwell Francis. Your dentist will examine you closely and recommend the right type of dental implant that you should go for based on your specific dental condition.
You need to look for periodontists for your implant dentistry requirements along with your dentist. Only experienced periodontists will be able to make satisfactory dental implants. Your dentist and periodontist need to work together with your dentist to create a treatment plan.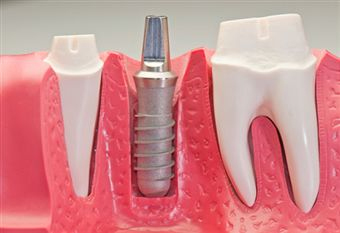 Dental implant may involve anything from single tooth implant to the implantation of the entire set of teeth depending on your requirements. Implant dentistry offers permanent solutions to your dental problems. You need to however make sure that you are approaching only the most experienced dentist for your dental implants. Your dentist should have actual hands on experience in this area. The artificial teeth that are implanted will look and feel like natural teeth only when the implantation process is handled correctly by an experienced dentist.
Before you go in for your dental implants, you must make sure that you have an elaborate session with your dentist to understand what it involves both in terms of the cost and also in terms of the discomfort, pain, etc. You will have to work with a trusted dental practitioner with good reputation who will act only with your best interests in mind.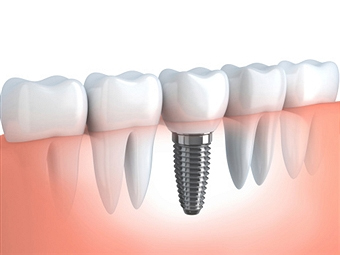 You should make sure that you understand the complications involved. Your dentist should walk you through the entire process step by step. You should be prepared adequately after establishing your general health conditions. You will also require very good post implantation care. Though implant dentistry offers excellent results, the process in itself can prove to be complex. Only experts will be able to handle the dental implantations correctly and produce the desired results. One of the experts that you can trust in this area is Dr. Maxwell Francis; he comes with several years of experience in implant dentistry.